Viajar como siempre lo digo, es de las cosas que más nos enriquece y sin duda una de mis actividades favoritas y por ello, lo mejor es disfrutar lo más cómodo posible pues casi siempre estarán implicadas increíbles pero interminables caminatas.
Traveling as I always say, is one of the things that enrich us the most and, undoubtedly one of my favorite activities, therefore, it is best to enjoy as comfy as possible since surely there will be incredible but endless walks involved.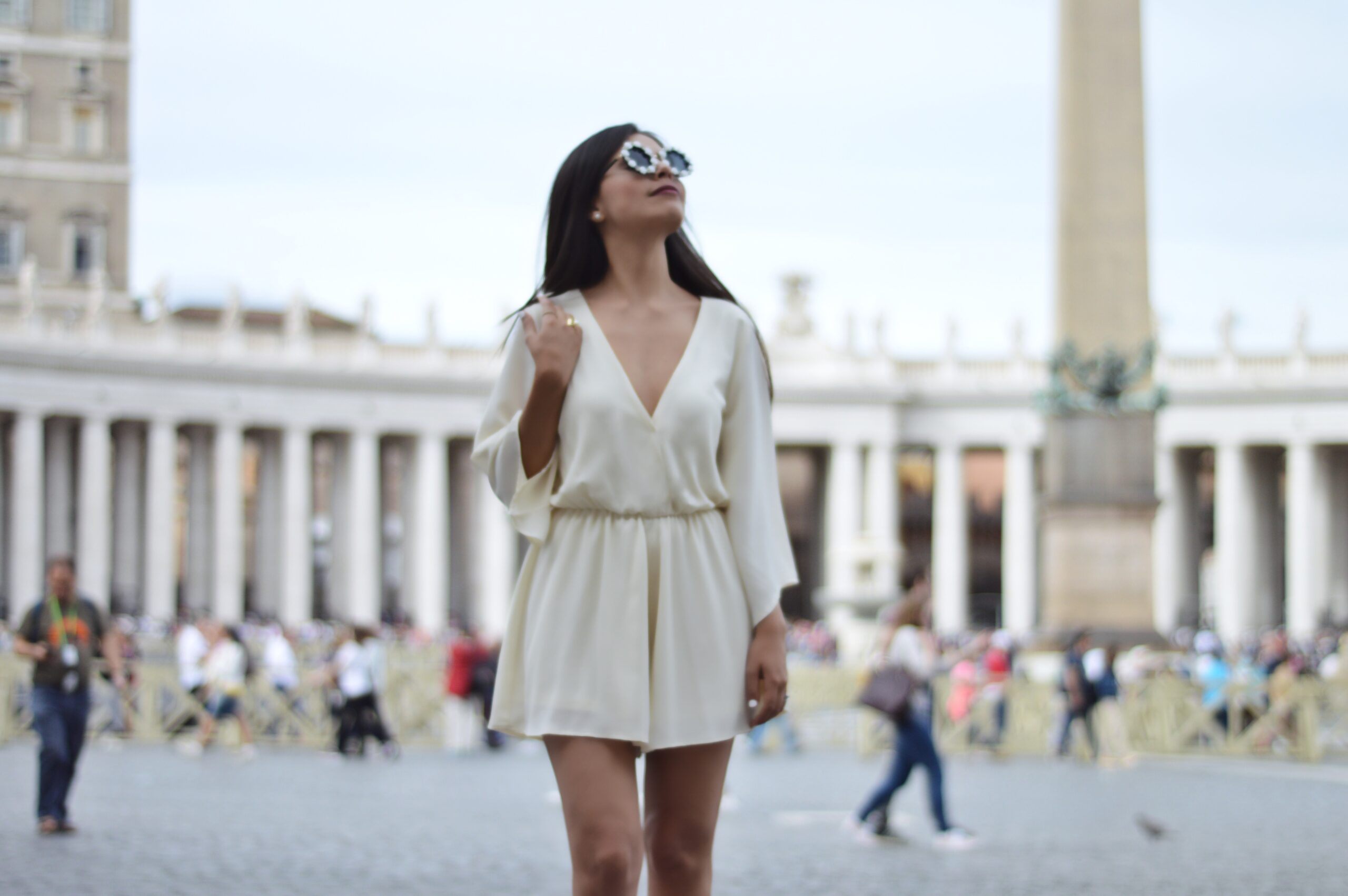 Visitar la ciudad eterna sin duda es de las mejores cosas que me ha pasado y por eso tenía que encontrar el outfit perfecto para permanecer cómoda todo el día, elegí un mono o romper, jaja como prefieran llamarle.
Visiting the eternal city is certainly one of the best things that have ever happened to me so, I had to find the perfect outfit to stay comfortable all day so, I chose this mono piece.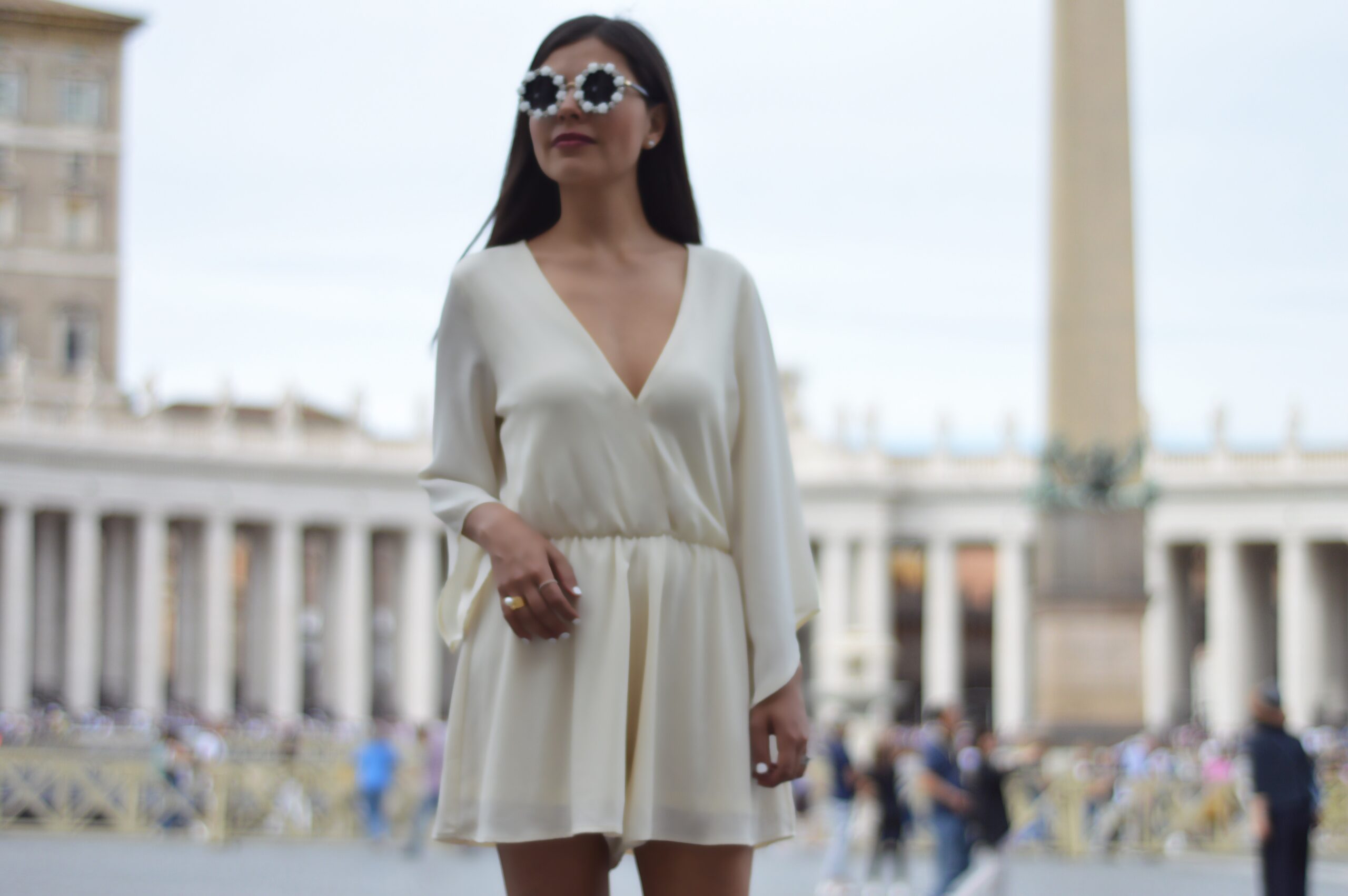 Roma es una de las ciudades más románticas del mundo (al menos para mí), así que el color crudo aperlado era perfecto para la ocasión y claro, pensando en el clima me mantendría muy fresca así que lo combiné con mis sneakers favoritos y para darle un twist por la tarde utilicé como accesorio unos lentes «statement» y un sombrero fedora. Sin duda fue ideal para mi día recorriendo la Plaza de San Pedro.
Rome is one of the most romantic cities in the world (at least it is for me) so, the crisp raw color was perfect for the occasion and of course, considering the weather would keep me very cool. I combined it with my favorite sneakers and gave it a twist with one of my fave accessories, a pair of statement sunglasses and a fedora hat. It was certainly ideal for my day touring the Piazza San Pietro.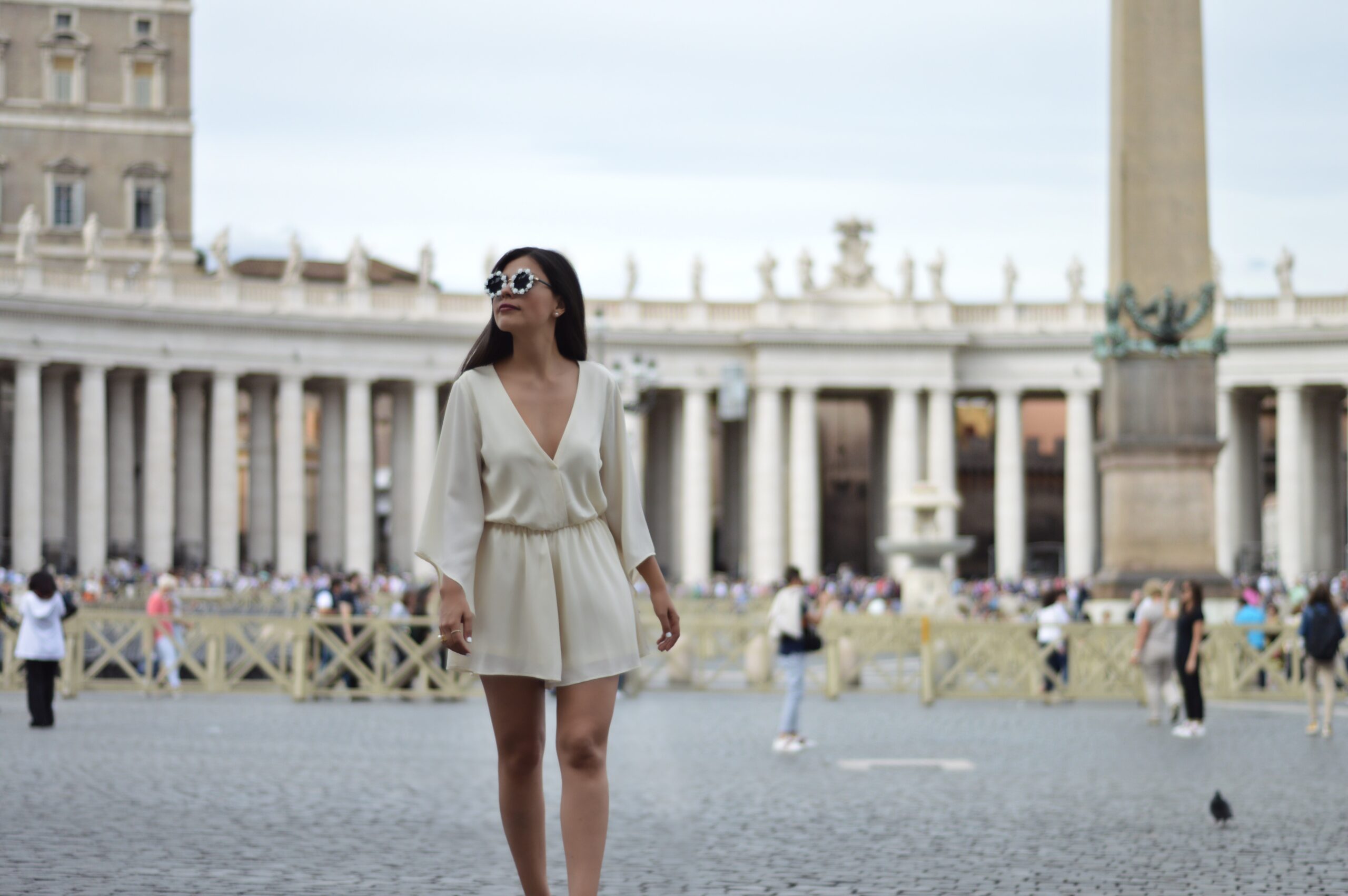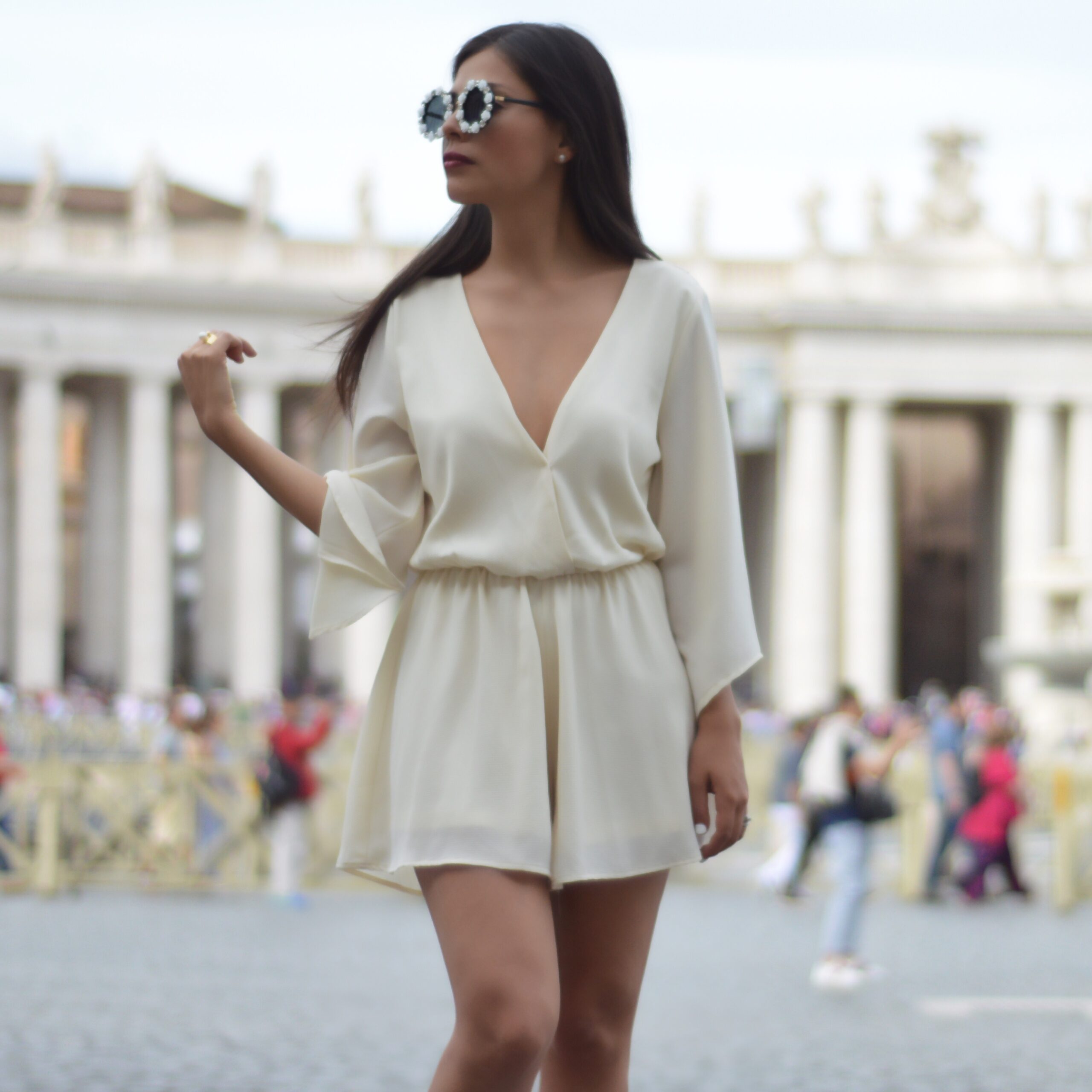 SHOPPING GUIDE
– Mono / Romper: Revolve
– Hat / Sombrero: Aldo
– Sunglasses / Lentes de sol: Chanel