El verano está por terminar y definitivamente hay prendas que podemos conservar para la siguiente temporada sin necesidad de gastar, sólo hay que tener un poco de creatividad, por ejemplo los culottes. Si bien para la temporada de calor son excelente opción por su frescura y versatilidad pero, en otoño podemos continuar usándolos con un sweater o camisa y darle un giro de 360 grados a cualquier look. En esta ocasión yo elegí llevarlos con unos zapatos de tacón pequeño para estilizar la silueta conservando la comodidad, y lo combiné con una tshirt bastante fresca con un toque de color para encender el outfit manteniendo la armonía en los colores.
---
The summer is almost over and there are definitely some clothes that we can keep for the next season and save some shopping, we just need to have a little bit of creativity, for example, a pair of culottes. They are an excellent option for heat season because of its freshness and versatility, so you can continue wearing them with a cute sweater or a nice shirt and you will give it a complete twist to any look. This time I chose to style my culottes with small heeled shoes to keep a comfy look, and I added a cool t-shirt with a pop of color to make a fun look keeping the harmony in the colors.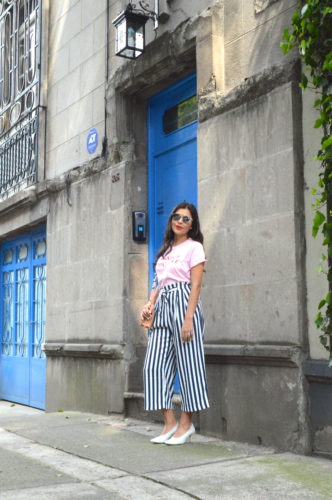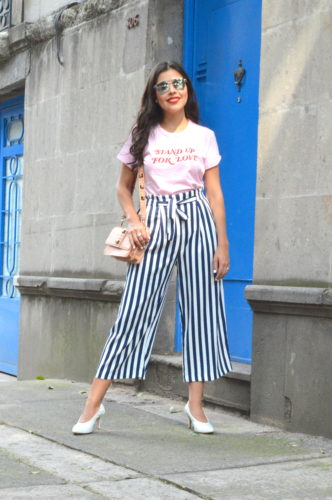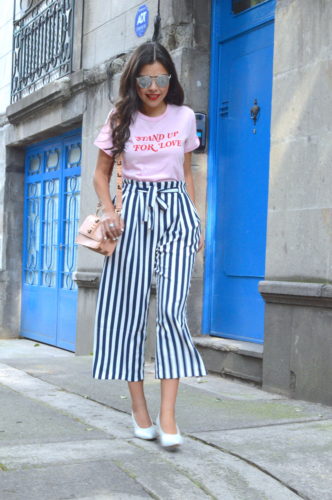 SHOPPING GUIDE
– Culottes / Pantalones: Zara
– T-shirt / Playera: Zara
– Sunglasses / Lentes de sol: Dior Eyewear
¿QUÉ OPINAS? || WHAT DO YOU THINK?